It only rains 9 days a year in Las Vegas and today was one of those days.  Not just a few drops but buckets.  That meant flash flooding and rivers of one-foot water flowing through the streets.  As intrepid travelers we still made it to the Jiffy Lube for and oil change and fluid check.  Given the all clear we headed out.
Enroute to Bryce we encountered some massive stone mountains and were stunned by the dramatic colors of Red Rock Canyon in Dixie National Forest just before the entrance to Bryce.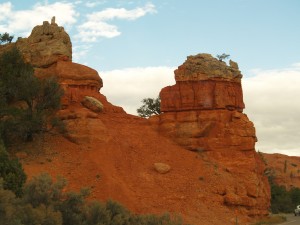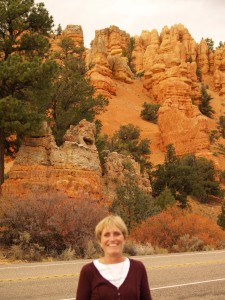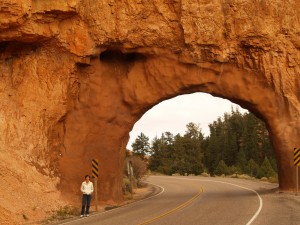 Once in Bryce we took in the NPS film, got a stamp (natch) and the lay of the land.  It might snow tomorrow which could make our hiking interesting.
Jersey Junction
None today.  Too much time in the car.
Theme of the Day: Rain, rain go away.
Up next: Explore Bryce