Let's explore Bryce Canyon! We chose 2 hikes to try today to see the famous hoodoos (those fanciful red and orange spires you see in a lot of commercials). The first hike was 2.5 miles, down into the canyon and back. It was raining when we started, cleared a bit on the down path into the canyon, and snowed as we came back up. Still, pretty cold through it all. The hoodoos look like Magic Crystals; fantasy villages made of red-orange-pink sand drip castles.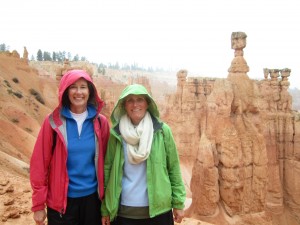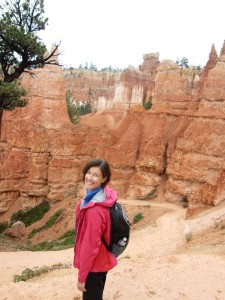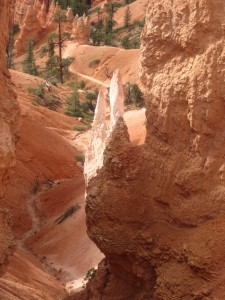 The afternoon hike was along the rim of the canyon, way up to Inspiration Point, about 2 miles. The weather for this hike was clear and cold. All told, we took 177 pictures. Here they are, scroll away 🙂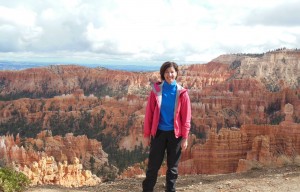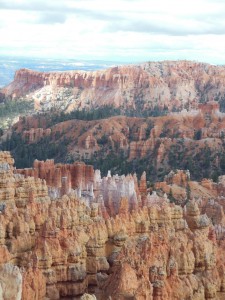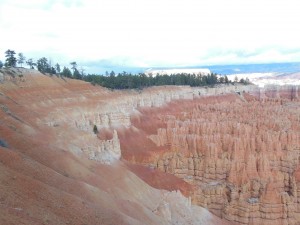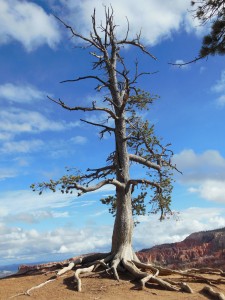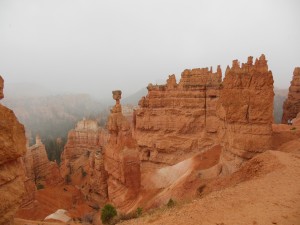 Jersey Junction
Sue went to get coffee at the little breakfast shop and chatted up the girl behind the counter. Originally from Ohio, she spent 3 years at Northeastern U for nursing and left to become an organic farm worker (WOOFER). She is now working at Bryce – soon to go to Yellowstone –
and then she hopes to go to culinary school. But guess where her father's parents are from? Toms River, NJ – a place she loves. She even said, "People should not judge New Jersey from TV". We agree!
Theme of the Day
Fantasyland
Up Next
Grand Canyon