Morning walk along the Kalamazoo-zoo-zoo River.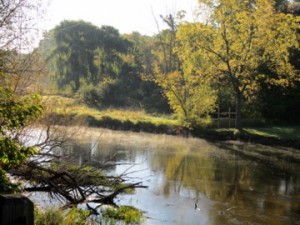 Waved good-bye to Jumbo Judy and hit the road for the 4 hour trek to Michigan's North Country.
The Beatles and "Wait Wait Don't Tell Me" accompanied us on the ride.
The afternoon at Sleeping Bear Dunes National Lakeshore was all about the views of the turquoise Lake Michigan and the amazing sand dunes.  This ain't no Detroit!!  More like the Caribbean meets Lawrence of Arabia!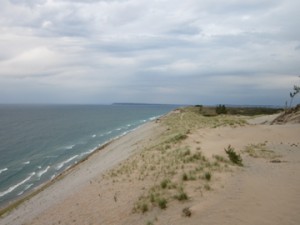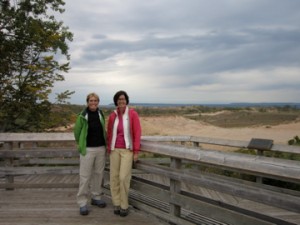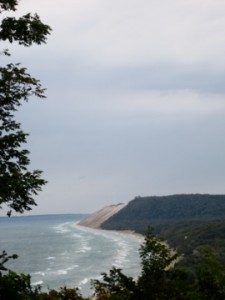 Jersey Junction
Today, Patty the National Park Service (NPS) Ranger, posted at the entrance to
Pierce Stocking Scenic Drive
, takes her job seriously scrutinizing Glenda's park pass and ID.  Seeing a Jersey driver's license she revealed that she too had been a Jersey Girl.  She was posted at Jockey Hollow in Morristown and lived in Livingston for a couple of years.  NPS Rangers in Jersey??  What???
We also met a newlywed couple from Michigan at a scenic overlook.  The bride was adorable, gushing and keen to show us her i-phone wedding pics.  The groom didn't speak.  Sound familiar anyone?  Their neighbors from NJ are watching their house.  See?  Jersey people can be helpful and responsible too!!!
Theme of the Day:
Sand