This morning we head to the home of Jane and Jimmy Shropshire (Jane is Sue's college pal).  They live on a working cow and calf farm in Lexington.  The house was originally a log cabin dating back to the 1700's.  We have breakfast at the farm – a beautiful place with all the double plank fences running along the fields of cows and horses.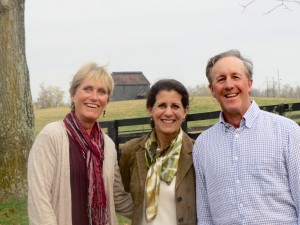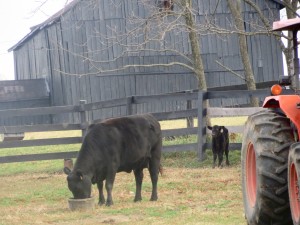 Glenda, Sue and Jane went off to a bourbon distillery – Woodford Reserve – a part of the Kentucky Bourbon Trail.  We take a tour of the the distillery.  Our guide is excellent and we learn a lot about making bourbon including: the law and rules; the ingredients, rye, corn, barley; the mash; the distilling and storing in toasted and charred barrels and the aging.  We learn about bung and the sour mash.  We end the tour with a shot of bourbon and a bourbon ball!
In the afternoon we went to the race meet at Keeneland Track (yes they are race meets).  It's a beautiful old track that runs races in April and October.  We are here on the 2nd to last day of races this year.  The track reminds us of Saratoga.  We sit in a box that belongs to Jane and Jimmy's friends with a great view of the finish line.  We pooled our money and bet the farm – trifecta, win, place, show, across the board.  At the end of the day we each lost about $5.  Not bad for a whole afternoon of entertainment!  We manage to down another shot of bourbon and we ate a special Kentucky concoction called burgoo, some kind of  tasty stew.  We are not discouraged by the story JImmy told us that historically the burgoo was rumored to have road kill as its primary ingredient.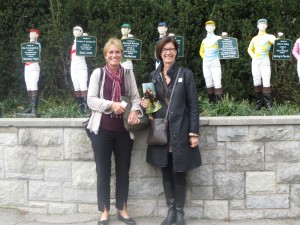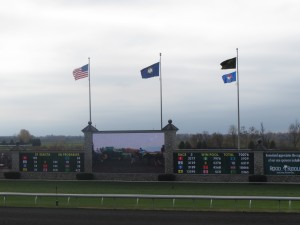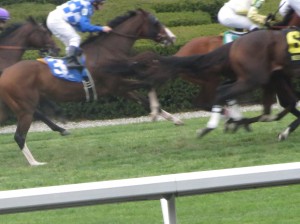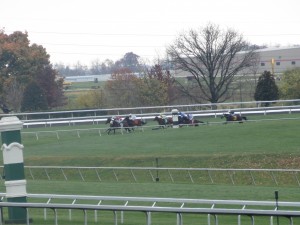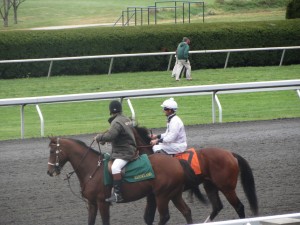 Jersey Junction We think there was one but we are too busy tracking hurricane Sandy, watching Jim Cantore and his map…wait is JIm from Jersey?  Well if he's not it seems to us that he is 🙂
Theme of the Day: My Old Kentucky Home
Up Next: Our Old New Jersey Homes